What to Ask Before Hiring a Food Catering Service
---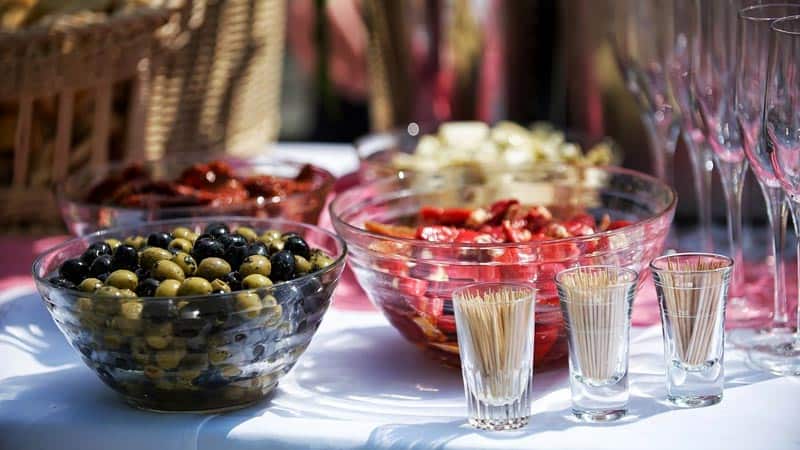 If you're planning an event and want to wow your guests, be sure to have the event catered with delicious food. There is a wide variety of the types of food you can choose, but of course we recommend Italian food! Once you've decided on the type of food you want for your event, but before you begin looking around at the available caterers, you must clarify in your own mind everything you need.
Questions to First Ask Yourself
What kind of event are you hosting? A small dinner to impress good friends is a lot different than serving a huge reception after a wedding.
What is the purpose of the event? Do you wish to impress your boss? Get in good with a date or a girlfriend or boyfriend? Show your appreciation to old friends? Pay back a social obligation? Get a professor to recommend you? Show off to your friends how much money you make at your new job? Treat your parents on their wedding anniversary or birthday? The effect you wish to have your guests will affect your menu choices.
How many people are you feeding?
Are any of your intended guests vegetarians or vegans? Or do they require kosher or halal meals?
If you decide on Italian food, what type of regional cuisines do you have in mind?
Although it's small enough to fit inside Texas with room to spare, Italy has a wide variety of regional cuisines. It is a land that has hosted many kinds of people, including Romans, Greeks and Etruscans, and they have all left their mark on the country's kitchens. When we think of Italian food, we automatically think of pizza and spaghetti, both from Naples, but there are other regions and cities with their own specialties as well. For example, rice is a popular ingredient in Northern Italy. But pasta, although the noodles can vary a lot, is common.
Do you wish the food to be set out buffet-style or served to your guests at the table?
Do you wish the caterer to serve alcohol as well?
Will there by any children in the party?
Will your event have a theme besides the Italian food?
How extensive do with the dinner to be? If you decide to go the Italian food route, a full Italian meal consists of:
Aperitivo – similar to an appetizer, but may be just the kind of nuts, cheese and dip you eat with a before-dinner drink
Antipasto – more like an American appetizer
Primo – first course. It's usually hot, and can be a soup or casserole
Secundo – the main course of meat or fish
Contorno – this is a side dish, especially of vegetables
Insalata – salad
Formaggi e Frutta – cheese and fresh fruit
Dolce – dessert
Caffe – coffee
Digestivo – after dinner drink
Ways to Find Caterers
The best way to look for Italian food caterers is to dine at all the Italian restaurants in your area. Most of them will have a catering department, and you may be able to sample their work. That's the fun part. If the food is not delicious, you cross them off your list. You wouldn't hire a band without first listening to their music. Therefore, for caterers that are not connected to restaurants, ask for a sample.
After finding caterers that serve delicious food, the rest is asking them if they can meet all your requirements for a price that's within your budget, on the day or evening you are holding your event.
All the questions you had to ask yourself, now ask the prospective caterers.
What kind of package arrangements do they have?
How much will they charge to serve and accommodate all your guests?
And do they take your credit or debit card?
If you're looking for food catering in San Marcos, TX, be sure to visit our catering menu page to see the variety of delicious Italian food we offer! We'd love to cater your next event, so don't hesitate to contact us to discuss your needs.