Visiting Italy in the Spring
---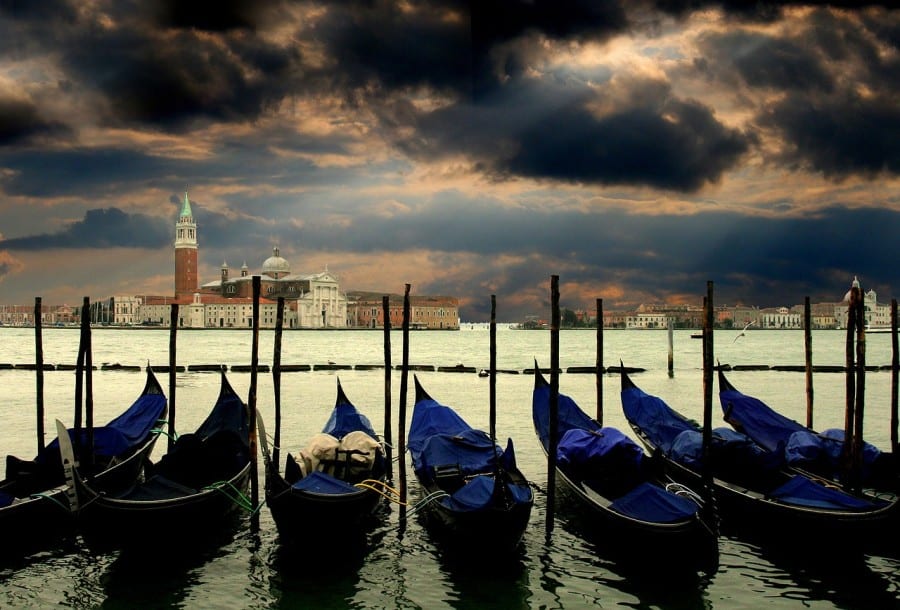 Italy is one of the world's most renowned tourist destinations; thousands of tourists visit the country annually. The country is home to a number of famous & beautiful attractions, including many ancient churches, museums, and cathedrals. Summer is often considered a peak tourist season, but the spring (March to June, especially) is a great time to visit as well. Travelling to Italy during this time is a great way to enjoy all that Italy has to offer, and beat some of the summer rush. Temperatures rise to nice, comfortable levels during the spring; flowers sprout up, and tourists find their way towards the some of the most fantastic destinations in the world.
A few reasons why to travel to Italy in spring:
Attend the Holy Week that comes before Easter celebrations
Enjoy the beautiful wildflowers, beautiful gardens, and tree blossoms
You get to enjoy reasonably cheap air tickets and accommodation
The daylight hours are longer in spring, and this gives you long traveling and visiting hours
You'll stay cooler: spring is much less hot than summer
1. Places to Visit
The best thing about Italy is that festivals and special events are held and hosted in various locations all over the country throughout the year. Even if you visit the country during the "off-season," there are still plenty of events to attend to ensure you have a fun & memorable experience. A few of the more famous tourist destinations during spring include Rome, Florence, Turin and Verona. Florence and Rome are recognized all across the globe as some of the most beautiful cities in the world thanks to their attractive architecture, culture, and art. During the off-season, the cities offer a number of discounts to tourists who visit the cities' museums and sightseeing locations.
Rome, in particular, receives a large number of visitors during this season as tourists attend the commemoration of the death of Caesar on the 15th of March. Also, various cultural and sporting events take place during this time, notably the Rome Marathon, which takes place on every third or fourth Sunday of March. The race covers a 42km stretch that runs through the beautiful streets of the city.
2. Festivals
Spring is a great season for delicious Italian foods, with a number of fun and mouth-watering food festivals. The most popular one is The Sagra del Pesce; the festival opens up spring foods, which include lots of fish, asparagus, artichokes and spring lamb to both locals and foreigners. There's also May Day, Festa di San Marco, and Festival dei Due Mondi, which is a performance festival… but you can be sure there will be plenty of decadent food present to sate your appetite.
3. Accommodations
Depending on the locations that you are planning to attend, you might start comparing prices to see what days are best to arrange travel and lodging. The prices tend to go up starting mid-April all the way up to the end of summer, with summer prices often costing a premium.The best means to acquire a great deal for your spring trip is by keeping tabs with the airfares and hotel accommodations. There are a number of travel sites and apps that offer price watch features, and can alert you when they've found the best available deals.
Some of the more popular hotels in Italy include:
Belmond Grand Hotel Timeo in Sicily
Bellevue Syrene in Sorrento
Le Sirenuse in Positano, Salerno
J.K. Place Roma in Rome
Il San Pietro di Positano in Positano
4. Beauty Everywhere
Italian spring weather is beautiful as the country gets its fair share of springtime rain. The rain of falls quite a bit during the month of March, followed by bright & sunny days. The temperatures are often balmy ranging between the 50s and 60s during early spring, and climbing as summer draws closer. This temperature is a bit higher in May where major cities receive little rainfall.
If you're thinking about taking a trip to Italy, now's the perfect time! There's no reason to wait until summer unless you're unable to take off work or still have children in school. You'll save some money while still experiencing all the beautiful country has to offer. Or, if you're looking to enjoy some delicious authentic Italian food a little closer to home, be sure to visit us in San Marcos, TX! We're ready to serve you up a flavorful experience you won't soon forget–without breaking the bank!