Italy in the Fall: A Great Time for Gourmet Food Lovers
---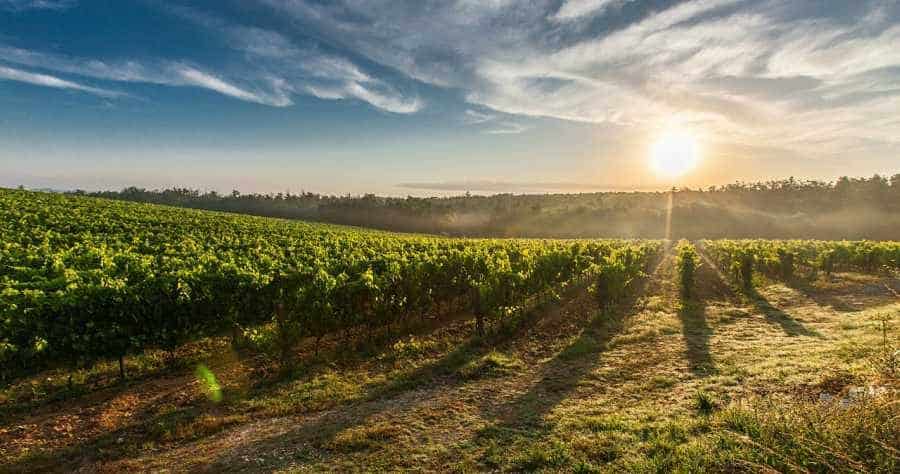 When it comes to food in Italy, fall has much to offer. Not only in terms of sheer variety but other benefits as well. There aren't as many tourists generally, and the prices for more expensive dishes drop with the temperatures. And of course, autumn brings foods you won't find as easily in other seasons. We'll take you through some of our favorite gourmet items and offer some helpful tips along the way.
The Allure of Autumn
There are a myriad of benefits to waiting till later in the year to visit Italy. Summer may be high season, but you can usually get lower travel prices in the fall, and that translates to more money for great autumn food items. It's also still a fairly mild climate in coastal areas, so it needn't be unbearably cold. You can go to some great fall festival events and enjoy traditional autumn foods while you're there, such as famous wild mushrooms.
Some excellent truffles are in season at this time, along with figs, spinach, pumpkins, grapes, and much more. Many of these items are incorporated flawlessly into some great Italian dishes you won't want to miss.
September
The move to autumn foods and other fall staples will typically start in early September for most Italians but it can vary depending on specific locations. During this transitional period, it's the porcini mushroom that takes center stage. Look for it as a way to bring out the best in gourmet pasta dishes and pizzas alike. If you're a true fan of mushrooms, autumn will be a treat for you; it's normal to just order a platter of roasted porcini as a nice appetizer.
In Southern Italy, figs will get their second harvest time about September. The south is famous for producing sweet figs that have an unusual green skin. That's because they're very ripe this time of year and packed with flavor. And of course vineyards will harvest wine for grapes now, but green and red grapes will show up as a staple in many Italian dishes as well, including salads.
October
It may surprise you, but October is still going to be humid, at least in central Italy and parts of the south. If you're traveling farther north, you might see some snow already. Now that things have started and with September out of the way, it's time to cook with everything that grew so slowly during the summer. Pumpkins shine in Italy in October and in no dishes is that truer than in the delicious pies available everywhere. That said, be sure to try them in various iterations of tortellini or ravioli too.
No mention of autumn foods in October would be complete without mentioning that most humble street food: roasted chestnuts. This is the time of year that vendors will sell them inexpensively from kiosks and stands. Roasted chestnuts are both a great way to warm up during a walk on a cool autumn day, and a popular Italian institution. Don't leave Italy before giving roasted chestnuts a try at least once.
November
November is the time when travelers and food lovers alike can find some of the rarest and most sought-after foods: truffles. Although the truffle season is technically October, it's easier to appreciate them if you wait until November. It's the peak time of year for truffles and if you know where to look, prices are usually better, making it easier for travelers to try this treat.
If you'd like to try an authentic taste of Italy closer to home, visit Italian Garden, located in San Marcos, TX.