Top Italian Regional Cuisines
---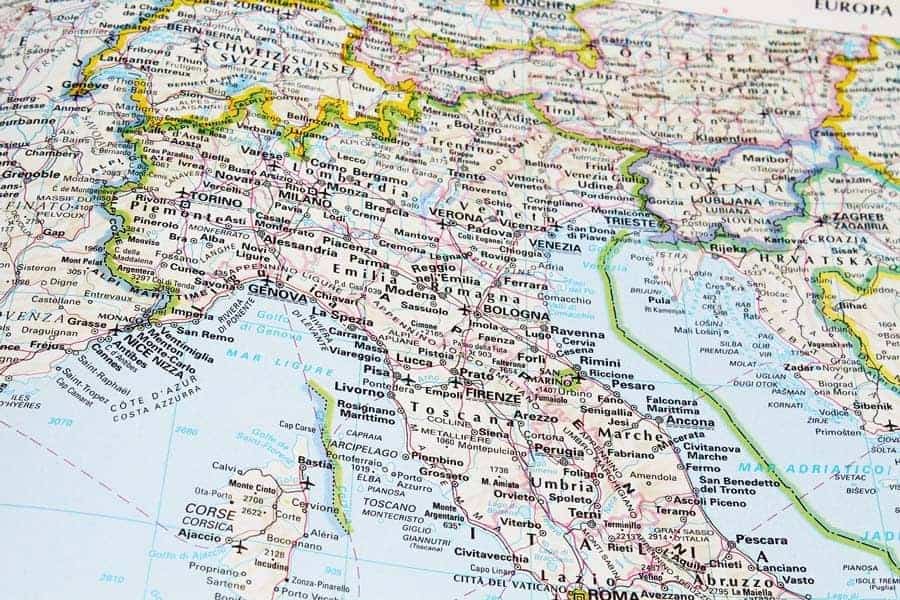 In Italy, many people detest the idea of having a unified Italian cuisine because each of the country's 20 regions have their own culinary tradition. Many of these dishes tastes so much different that you would think they are from different countries. Below is a list of popular dishes from around the country:
The Northeast and Northwestern Region
Most cuisines found in northern Italy region feature expensive ingredients and dairy products such as cream, cheese and butter.
Emilia Romagna:
Many classic Italian pasta dishes have roots in this region. Some of the favorite dishes in Bologna and the greater Reggio Emilia area include baked layered lasagna and cappelletti.
Friuli Venezia Giula:
The area has inherited a hybrid cooking culture thanks to its italic, Germanic and Slavic heritage. Friuli is renowned for its white wine and famous San Daniele cured ham.
Lombardy:
The area is famous for its large rice paddies. The favorite dishes in Lombardy include crab-loaded primo with a rice base and risotto. The sumptuous Risotto alla Milanese is made using saffron and beef marrow.
Valley d'Aosta:
One of this Mediterranean region's favorite diet is polenta, a cornmeal porridge served with beef stewed in wine. The area is also famous for its cheese, stews and butter.
Central Italy
Central Italy is renowned for its hearty delicacies like the Tuscany bean soup and savory roasted meats of Abruzzi and Umbria. The meats come from wild boar, lamb, veal, beef and pork.
Lazio:
Lazio is one of the most popular tourist destinations in Italy, with the cosmopolitan city of Rome as its epicenter. The favorite dish for many here is spring lamb prepared with salt cured anchovies.
Umbria:
Wild boar is a popular delicacy in Umbria thanks to the regions deeply forested lands. Black truffle fungus and a white traffle called tartufo bianco are also a favorite of many.
Tuscany:
The rural region of Tuscany is famous for its Gnudi dish, which is made from a sheep cheese called ricotta and spinach. The ingredients for making Gnudi include flour, egg and a dressing of sage, olive oil and pecorino cheese.
Southern Italy
In southern Italy, many cuisines feature widespread use of olive oil and cheese from milk obtained from sheep.
Abruzzo:
Sheep farming dominates in this rugged region. The most popular Easter holiday cuisine here is called Agnello cac' e ove, which prepared using lamb, egg and cheese. The sauce is prepared with cheese from sheep milk.
Basilicata:
Cuisines in Basilicata exude the predominant southern charm of simplicity. The most popular dishes in Basilicata include chicken peas and pasta made by mixing eggs, water and special durum wheat flour.
Puglia:
Puglia is predominantly an agricultural area. The region produces a lot of olive oil and wheat. The favorite dish for many people in this region is the classic Pugliese primo made using broccoli and preserved anchovies
The Islands of Sicily and Sardinia:
In Sicily and Sardinia, you are likely to encounter flavors of fresh ingredients and seafood. Sardinians like their pilau, which is prepared like risotto using a fresh stock. The dish can be prepared using goat or sheep meat as well as crustaceans.