Real Italian Cuisines Compared to Italian-American Cuisines
---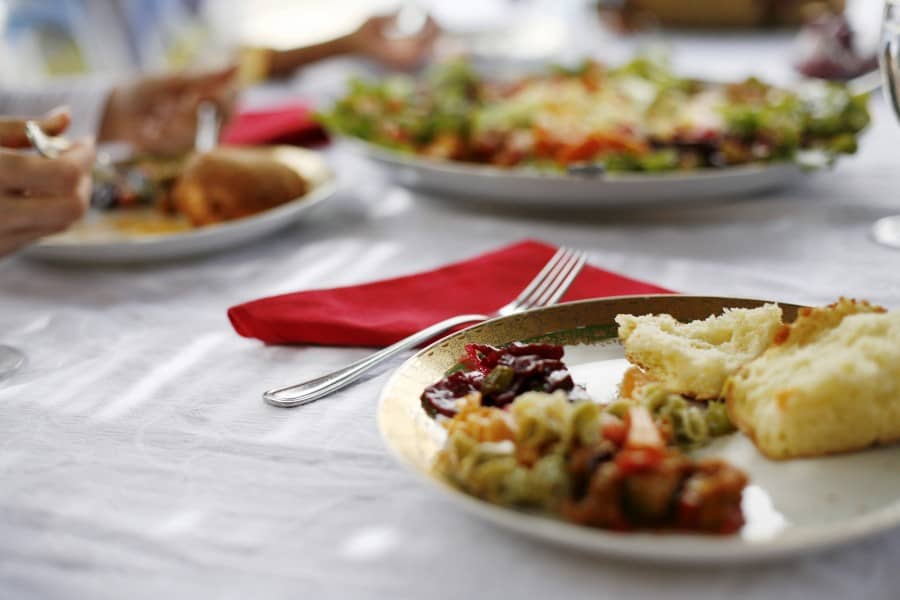 When you think of Italian food, what exactly do you think of? Pizza, garlic bread, spaghetti, chicken parmesan? Most of the dishes we enjoy are actually Italian-American hybrid food created by Italian immigrants who were cooking with US ingredients. If you want to make your Italian dishes a little more Italian, follow these tips below.
Instead of "Italian dressing" on your salad, top it with olive oil, vinegar, salt, and pepper.
Most Italians wouldn't be caught dead with the vinaigrette-style salad dressing with vinegar, vegetable oil, chopped bell peppers, and corn syrup, otherwise known as Italian dressing.
Forget the marinara sauce, try pasta al Pomodoro or spaghetti alla puttanesca.
Marinara sauce was invented by Italian-American immigrants who were working with ingredients that were available in America and it is typically prepared with tomatoes, garlic, herbs, and onions. Italians prefer to order pasta al Pomodoro with a sauce made from tomatoes, olive oil, and basil. Spaghetti alla puttanesca is also similar to marinara, but it is much more modern. The ingredients for this include tomatoes, olive oil, capers, and garlic for the salty, tangy taste.
Try bruschetta instead of garlic bread.
Garlic bread is simply the American version of the Mediterranean bruschetta. Normal garlic bread is just butter and chopped garlic and salt. Bruschetta is a heavily toasted slice of bread with rubbed with garlic and then moistened with lots of oil, and sometimes onions and tomatoes are added for flavor.
Top your pizza with prosciutto instead of pepperoni.
Although pepperoni may be the most popular topping for pizza in America, it's not very common with Italians. If you order it in Italy, you'll likely get a pizza topped with bell peppers, otherwise knowns as peperoni. Instead of pepperoni, try toppings like broccoli rabe, mozzarella, corn, anchovies, and potato slices. Also be sure to use less cheese and a thinner crust to get the true essence of an Italian pizza.
Fettuccine Alfredo doesn't exist. Try fettuccine al burro instead.
Italy has its own version of fettuccine Alfredo and most find it to be even tastier! Fettuccine al burro is a mixture of lots of cheese, butter, and pasta water. To achieve the perfect sauce, the cook has to mix the butter and parmesan perfectly which is a very time-consuming process. This is why more American cooks add cream as a shortcut, making the sauce thick, bland, and calorie filled.
Impress your friends by cooking a true Italian cuisine! But if you don't have the time to dedicate to this, grab some friends and head to Italian Garden for some great Italian-American food. Be sure to check our menu to see that variety of delicious pastas you'll find.