A Pasta-tastic Thanksgiving
---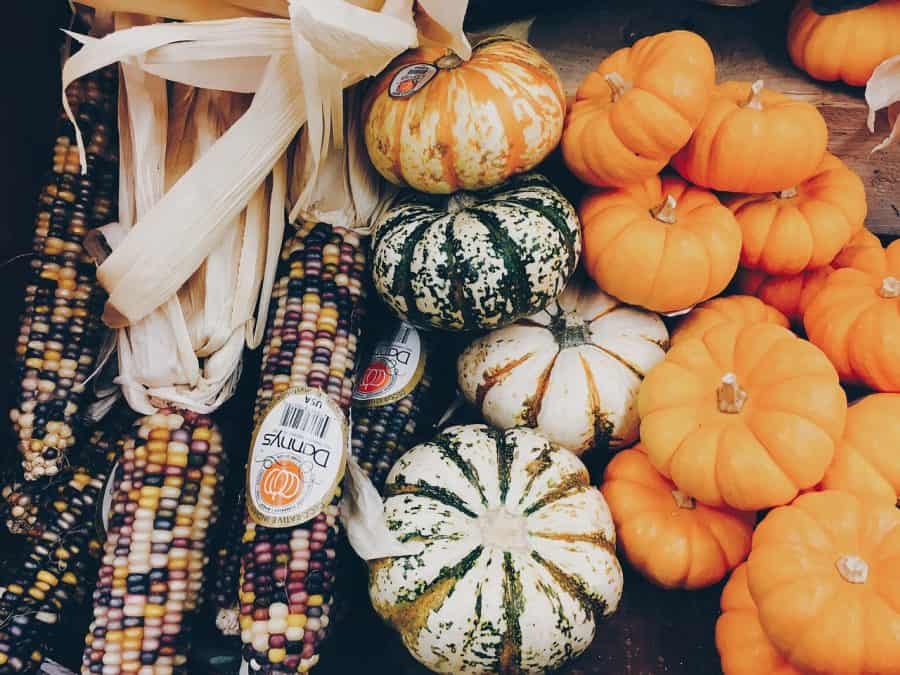 As the air begins to cool and the leaves begin to turn from green to beautiful yellows and oranges, our taste buds are changing also. Just yesterday we were craving ripe tomatoes from the garden and now, today, we are longing for squash, mushrooms, and pasta!
What better time to prepare a wonderful fall meal then Thanksgiving! One of the easiest dishes to prepare for a large crowd is a pasta dish. Even if you have never made pasta before, after reading this article you will feel like a Thanksgiving pasta pro!
Cavatelli with pork ragù is a dish you can allow to cook (simmer) while preparing other dishes for you, your family and your guest. The pork can even be cooked 2 days ahead. Let the pork cool in a slow simmered braising liquid; cover and chill. Do not shred pork prior to chilling when using this method. End the end, you will have a hearty pasta dish with flavorful and tender pork.
Are you needing to impress a vegetarian in the family this Thanksgiving? Try a satisfying vegetable baked pasta dish. For best results, you will want to use the freshest vegetables as possible alongside a delicious pasta sauce.
Butternut squash is not only a nice decoration choice for the Thanksgiving holiday but it also puts a delicious spin on pasta! Imagine butternut squash, sage, short curled pasta, olive oil, salt and finely grated Parmesan or Grana Padano cheese dancing on your guest pallets. They will surely be raving about this dish well after the new year.
Being known as the person who always delivers that "different" dish at the Thanksgiving pot-luck, have you found yourself out of "different" ideas? Well, this one here is sure to be one that no attendee is familiar with. The name is One Man Pumpkin macaroni and cheese with beer. Three favorites in one dish? This will blow everyone's minds and can be prepared in as little as 30 minutes.
If you are looking to spice things up, try orecchiette with squash, chiles, and hazelnuts. Chili infused oil in the beginning and chili flakes at the end, will pack a spicy punch offering both a mellow and aggressive chili sensations.
Not much into desserts but you still love the sweet stuff? Pumpkin ravioli with brown butter sauce and pecans is your go-to dish. The flavors and aromatics in this dish screams "Thanksgiving!"
Add some Mexican cuisine to this years Thanksgiving celebration with Taco pasta! It is quick, hearty and delivers comfort to all who dig in. Get creative and create your own taco seasoning recipe or make a chicken taco pasta instead of beef.
Before your guest dig in to these delicious, previously mentioned entrees, start off with an Autumn Crunch Pasta Salad. This is fall inspired salad, accented with pecans, feta cheese and a spectacular poppy seed dressing. You now have the foundation to become the star Thanksgiving Day host or the guest who brought the best dish to dinner.