Essential Italian Desserts to Satisfy Your Sweet Tooth!
---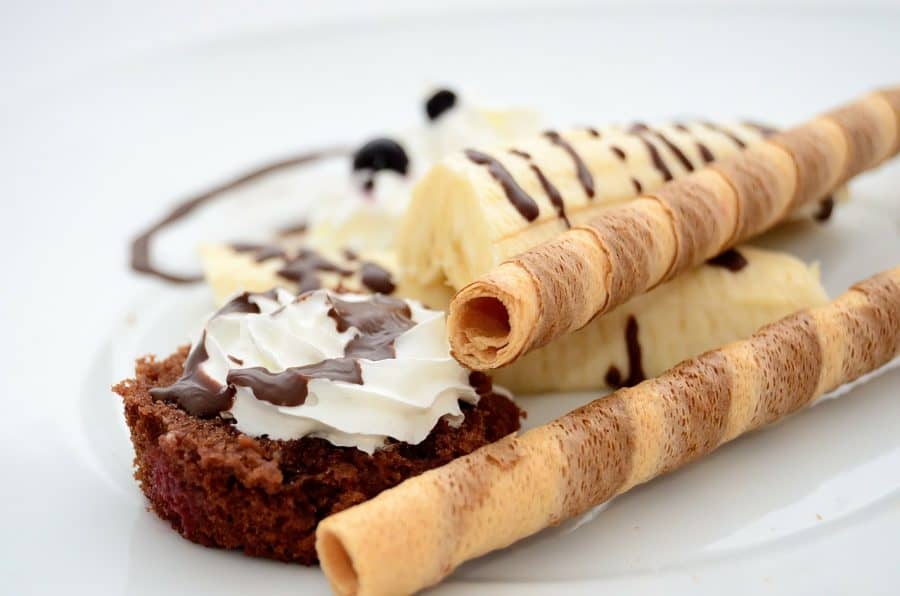 After you go out for a nice Italian dinner, be sure to complete your meal with a tasty classic dessert! Below you will find a list of traditional dessert:
Tiramisu
Feeling a little drowsy after dinner? This espresso spiked treat is the perfect "pick me up" after any meal, which is quite perfect as that is what it stands for in Italian!
Amaretto Biscotti
This delightful treat is a mixture of amaretto liqueur and almond and vanilla extract with a biscotti batter. Be sure to fold both raw and chocolate almonds to add a little extra crunch!
Mascarpone & Dark Chocolate Cream in White Chocolate Cups
This dessert is a chocolate lovers dream! You start with white chocolate cups with melted chocolate all inside of muffin cup liners filled with bittersweet chocolate and mascarpone mousse. Talk about chocolate overload!
Chocolate Amaretti Cake
This flourless cake requires mixing finely ground silver almonds and baby amaretti cookies mixed with orange peels and melted chocolate.
Zabaglione with Berries
This dessert offers you a little more variety in taste compared to others. All you need to do is pour a light custard with egg and sweet wine over your favorite berries. Who doesn't love a little bit of a healthy twist, and a dash of wine, with their dessert!
Mini Zeppoles
Zeppoles are basically powdered sugar covered doughnuts made from cream puff dough! If you're feeling a little crazy, feel free to fill this dessert with custard, jelly, cannoli-style pastry cream, or a butter-and-honey mixture.
Chocolate Gelato Sandwiches
This brioche roll is filled with a scoop of homemade chocolate gelato. Not a chocolate fan? Fill this treat with your favorite flavor of gelato to better fill your sweet tooth!
Florentines
Florentines may be a Tuscan holiday cookie, but they may be enjoyed year-around! They are crunchy with an orange zest and almond twist.
Panna Cotta
This "cooked cream" is a favorite dolci from the Piedmont region. They are usually served with a fruit compote, caramel, or chocolate sauce and they have a distinct jiggle to them!
Cannoli
These Sicilian pastry disks are rolled around a tube and fried, and filled with a sweetened ricotta, candied citrus fruit pieces, and sometimes even chocolate bits. Who doesn't love a nice fried dessert!
Served at Italian Garden:
Italian Garden may not offer all of these tasty desserts, but they do offer the following treats:
Spumoni Cheesecake
Tiramisu
Chocolate Mousse Cake
Plain Cheesecake
Amaretto Cheesecake
Black Forest Cheesecake
Cannoli
Looking for a little fun in your dessert? Spumoni is simply a molded Italian ice cream made with layers of different colors and are often mixed with whipped cream! Check out the cheesecake with spumoni in it to brighten your mood after having a delicious dinner at Italian Garden.