The Divide Between "Italian" Food Around the World and Cuisine From Italy: Part One
---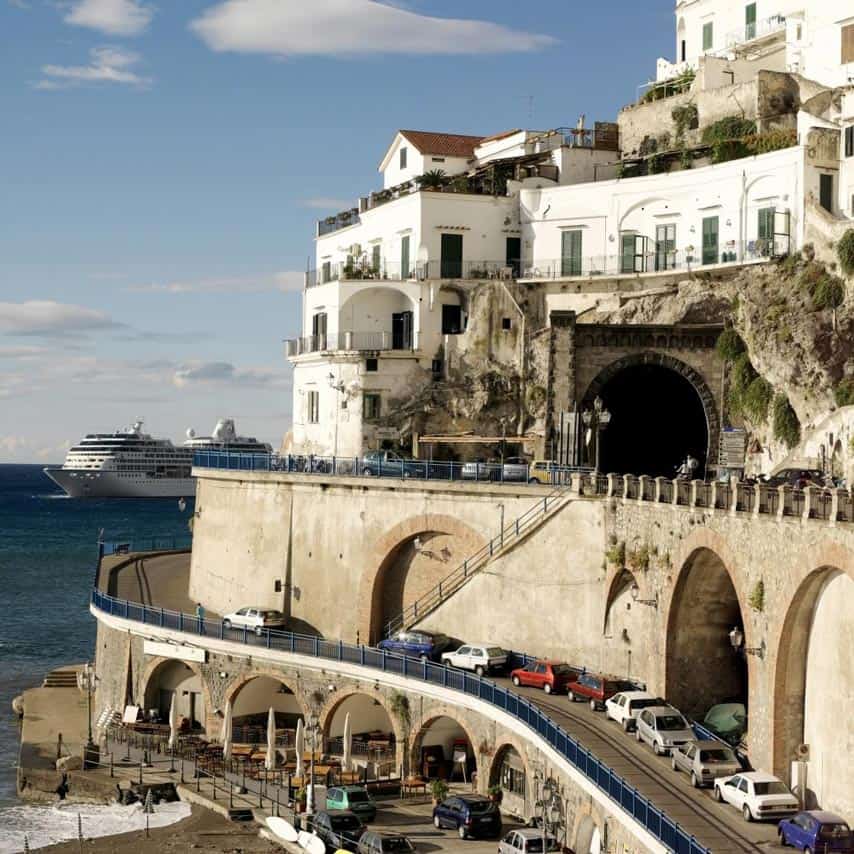 Is there anything more American than wearing a denim jacket driving a pickup truck as your pet bald eagle sits on your shoulder, helping you eat your hamburger with a side of steak without spilling any on your USA flag pants? The answer is probably no, that's as American as it gets. In the same way, could there be anything more Italian than wearing a wide-lapel suit and drinking wine as you balance your garlic bread and your dish of spaghetti and meatballs? Well apparently, the answer is that yes, pretty much anything you could eat would be more Italian. And there are more things than just garlic bread and spaghetti and meatballs that are not actually eaten in the country. We will be going over the wide array of differences, many of which you may not actually expect to be different.
Italian Dressing is a perfect example of something that is only prolific in America, which is surprising, as it even has Italy in the name! But American's eat their salads very different than they way Italians eat their salad. In Italy they enjoy their salads because of the way it is prepared, the meats added, the freshness, uniqueness and number of vegetables used, and the different herbs and spices especially, to set the taste apart. Besides the taste difference, this way of eating salad is considerably healthier. While Italian Dressing is better than most others, it is still unhealthy. And dressings like Honey Mustard and Ranch are even worse still. In Italy they instead will normally just use oil and vinegar for their salads.
Traditional spaghetti from Italy is also very different than the spaghetti in America, specifically the difference in marinara sauces and the addition of meatballs into the dish. Now, Italians use both marinara sauce and meatballs in their diet. But the sauce is absolutely different. In Italy the marinara is far more complex, and usually mixed in with different vegetables and fish, especially olives and shellfish, but there are a lot of things that can be used in conjunction with the herbs also commonly incorporated into the mix. In America, we both make it differently, as well as put it on different dishes. We put it on every type of pasta there is, and when we make it, it's just a basic version of tomato-paste that is formed into the product we all know and love. We do often still use some form of meat, but rather than seafood, the most common used in America is beef. And meatballs are eaten a lot more overseas, but they are considered more of a dish on it's own, think of it like pork chops, chicken or a steak.  What they do not do is combine the meatballs with spaghetti.
Things like these differences are why it should not come as a surprise that what is perceived as completely Italian in nature is so different what is actually eaten there. It is not ignorance, incomplete information or wrong recipes, it is simply an influence of the host country on the imported cuisine.