Cheesecake The Italian Way
---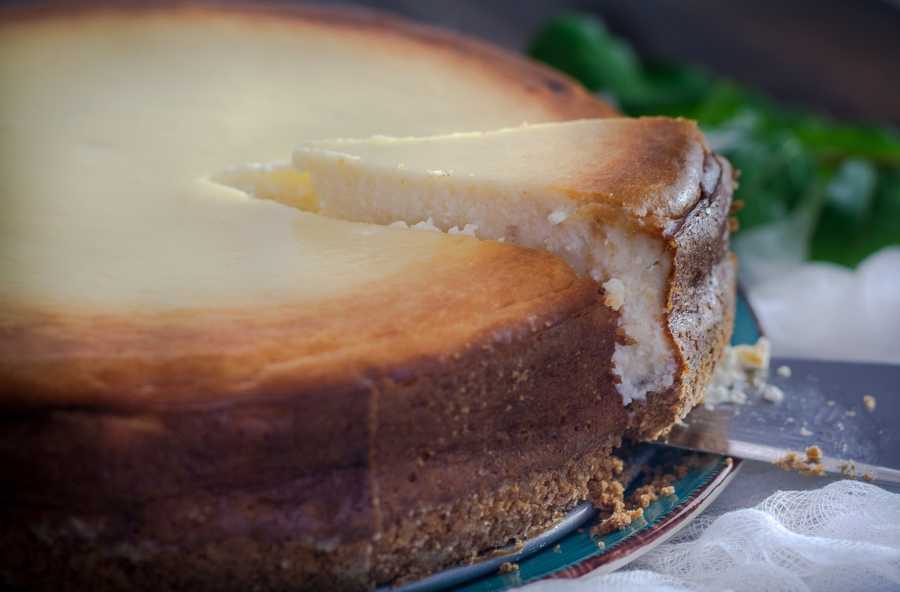 For those of you with a sweet tooth and a taste for Italian, you're in luck! While cheesecake itself did not originate in Italy (it actually comes from Greece), the popular dessert has made its way there and taken hold. As bakers and dessert lovers know, there is a wide variety of types of cheesecake, with different flavors, textures, and richness. Below you'll find some of our favorites, plus what makes Italian cheesecake stand out in the world of desserts!
Amaretto Cheesecake
Traditional amaretto cheesecake uses amaretto liqueur for flavoring, giving it both its name and well-loved hint of cherry taste (Note that the amaretto liqueur can be substituted for a flavored creamer for anyone that wants to keep their cheesecake alcohol free). The filling of this delicious dish as contains almond extract for extra taste, cream cheese, flour, sugar, eggs, and sour cream.
Like New York style cheesecake, amaretto cheesecake is thick and rich. The popularity of amaretto cheesecake really comes from its flavor. A favorite wine pairing to have with this dessert is moscato, which can heighten the cherry flavor of the amaretto. To enjoy even more flavor, a mousse topping can be added that's also made using amaretto.
Black Forest Cheesecake
This type of cheesecake is a great choice for cheesecake and chocolate lovers. It's also a favorite at many holiday events, as the cherry topping gives the dish a festive appearance, and a deliciously fruity taste. The filling for black forest cheesecake is made with vanilla, a pinch of instant coffee for a unique taste, cream cheese, sugar eggs, and melted chocolate.
There are a wide variety of recipes for black forest cheesecake. Some versions of this dessert are baked, some are set using refrigeration, and others can even be made using a pressure cooker. Whatever method is used, the real signature taste of black forest cheesecake that cheesecake lovers look forward to is in the chocolate, coffee, and cherries.
Spumoni Cheesecake
The inspiration for spumoni cheesecake comes from spumoni. Spumoni is an Italian dessert made with layers of ice cream topped with candied fruits and nuts. Like spumoni, spumoni cheesecake is made with layers. These layers are traditionally chocolate, cherry, and pistachio, which give this dessert a delectable appearance as well as taste.
The three different layers of spumoni cheesecake are each mixed separately and chilled. The chocolate layer is usually made with ingredients similar to chocolate pudding; the other two layers are made with cream cheese and flavored appropriately with cherry and pistachio. Once all the layers are complete, they are baked to create the colorful triple layer cheesecake.
Italian Cheesecake
When dessert lovers picture cheesecake, they usually envision a rich cream cheese based dish, such as New York style cheesecake. However, there are some types of cheesecake that aren't made using cream cheese. One of these is Italian cheesecake. Traditional Italian cheesecake uses ricotta cheese instead of cream cheese. The result is a slightly lighter, more cake-like dessert. The texture may be surprising to cheesecake lovers who haven't tried ricotta based cheesecake before, but the taste appeals to dessert lovers worldwide.
Eager to try a taste of one of these sweet treats for yourself? Visit Italian Garden, a San Marcos Restaurant, and check out our dessert menu!