Catering Terms You Should Know
---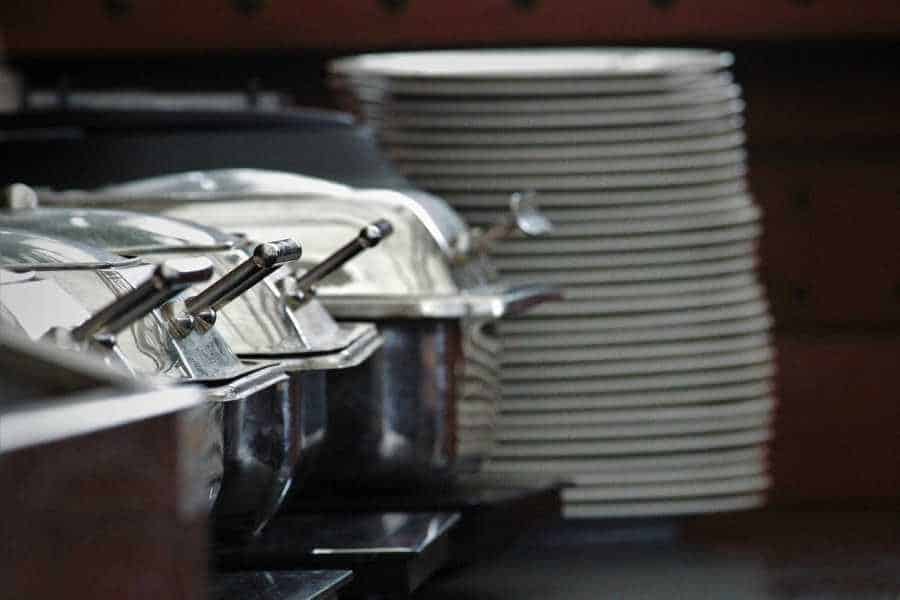 Hosting a work party? Having a fraternity or a sorority formal? A family reunion? Whatever the case may be, for any of these events you may need to hire a catering service. Hosting any kind of party can be a lot of work, and it's important that it is done right so you can give your guests the best experience. Whether it's your first time thinking about using a catering system or not, you may have heard some terms that you were not familiar with. Having to guess what various terms mean can cause you stress as a host, which may impact your guests. Today we are going to discuss and define some catering terms, so the next time you are catering that big party, you won't be out of the loop.
Food Terms
While you may be familiar with all kinds of food, caterers sometimes use less commonly known terms for dishes. Here are a few you may not be familiar with:
A la mode: A dessert (typically pie or cake) that will be topped with ice cream.
Hors d'oeuvres: Many people have heard this phrase, but don't actually know what it means. To clear up any confusion, it is an appetizer served before a meal.
Amuse-bouche: This is a french term meaning 'mouth amuser.' They are bite sized appetizers, specifically selected by the chef, to be served before the meal to give a glimpse of what is ahead.
Canape: Bite sized snacks often served at cocktail parties, for example: mini sliders or scallops wrapped in bacon.
Aperitif: This is an alcoholic beverage served before dinner to stimulate appetite.
Service Terms
Catering service terms are often a little less well-known than food terms, but these terms are just as important to be aware of. Caterers may use certain terms to describe the event set up or how food will be served. If you aren't aware of these terms, it can be difficult to communicate exactly what you want from your caterer. Some commonly used terms appear below:
Displays: These hold food, usually fruits and cheese. Guests are allowed to serve themselves from this setup.
Beverage Event Order (BEO): This holds all the information for the event including menu selection, setup, linen selection, timeline, and details for special meals. It is prepared by an event specialist and sent to the client for approval.
Event Specialist: This is the person you will work with directly to plan an event, and who will remain the point of contact throughout the planning process.
Event Captain: This person will be an on-site contact during the event, should there be any problems. Their job is to make sure that the timeline runs smoothly and that all special meals are prepared correctly.
Food and Beverage Minimum: This is simply the food and beverage minimum (or F&B Minimum) that you are required to meet in accordance to your catering contract.
Place Card: These are cards placed at each table to identify where each guest will be sitting, as well as show the servers what each guest will be eating.
Cash Bar: These are non-hosted bars, (the opposite of an open bar) so every guest has to pay for their own beverages, and there is a minimum amount that must be met.
When planning an event, no matter the size, remember that the caterers are there to help you ensure that your event goes as planned. Knowing catering terms can help you in communicating your needs. If you ever hear a term you're unsure about, don't be afraid to ask. If you would like more information about local catering, visit Italian Garden, located in San Marcos, TX.