Are Appetizers Enough: Events Without An Entree
---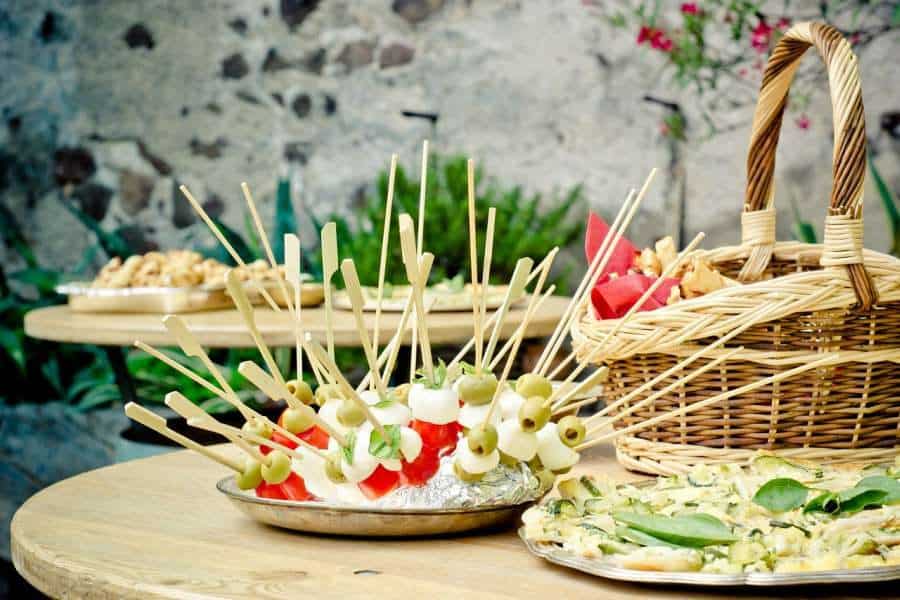 A formal social event or a casual social gathering will never be the same without delicious food to share. It is often said that certain beverages such as coffee, beer, and wine help guests to be more relaxed and therefore social; the same can be said about the food arrangements we make when we get together.
Consider Popular Catering Trends
The meals planned for any type of gathering should reflect purpose and style. To this effect, it helps to consider established catering norms such as coffee and bagels for office workers in the morning, beer and nachos when watching college football games, tea and sweets for friendly afternoon reunions, and others.
Other accepted norms related to catering include planned meals served by catering staff at formal events, buffet lines for gatherings that attract large crowds, and food prep and cooking stations for very fancy gatherings where the hosts have decided to make a great impression. There is one more catering option that has become an accepted catering standard for all occasions, and it is related to an old European tradition.
When Italian Appetizers Make the Meal
The cuisine and customs of Mediterranean coastal regions have inspired many European traditions. The warm climate and the abundant agriculture of the Mediterranean calls for casual, appetizer meals that can be quickly enjoyed by farmers working in the fields during the daytime before eating a hearty dinner when the sun goes down. Eventually, these meals moved inland and became part of the local gastronomy.
In Spain, they are known as tapas, in France, they are hors d'oeuvres, while in Italy they are antipasti. They are all delicious meals made entirely from appetizers, and the Italian variation is widely accepted in Texas and across the United States. When you sit down to a meal in an Italian restaurant, you will usually choose one antipasto and perhaps a side dish; when served at an event, you will see several appetizers and side dishes prepared in a colorful manner that highlights the occasion.
Choosing the Right Italian Appetizers
The traditional antipasto platter resembles a salad accompanied by diced cheese, olives and cold cuts. This is more ideal for stimulating the appetite before a main course, and thus you would be better off selecting other appetizers for your catering plan if it will not include an entree.
Italian-American appetizers are welcome in all social gatherings. These may include fried mozzarella sticks, calamari, cheese and tomato bread pieces, deep fried mushrooms, and crab cakes. Other items that can be added to catering orders are Italian sausage, meatballs, and grilled chicken pieces.
Benefits of Serving Appetizers At an Event
The advantage of serving Italian-American appetizers at social gatherings in Texas is that most people are already familiar with this type of cuisine; furthermore, you will not have to worry about guests refusing main meals because they have a variety of items to choose from. The idea is to offer a diverse array of food that guests can either pass around or help themselves to without having to halt their conversation or social interaction. Most Italian appetizers are finger food items, though a few require a handful.
The taste and preparation of Italian appetizers make them perfect to pair with just about any beverage. Tour guests will be able to enjoy their beer, wine, and soft drinks with their appetizers. In the end, if you really want to make your Texas social gatherings enjoyable moments for your guests, you should give Italian appetizers a try.
If you'd like more information about catering events, contact Italian Garden, located in San Marcos, TX.