Amazing Wine and Italian Food Pairings
---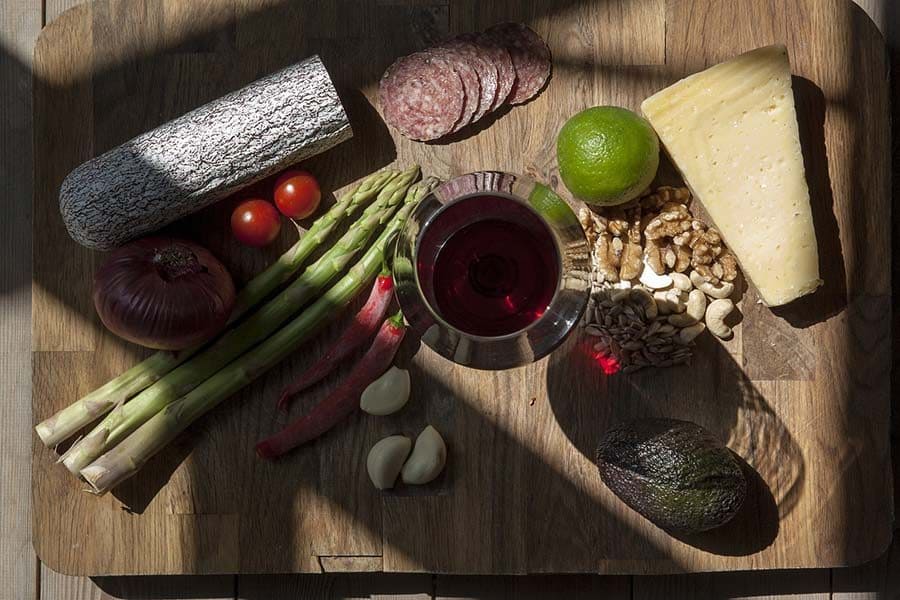 Wine makes every meal an occasion, every table more elegant and every day more civilized. Here at Italian Garden, we couldn't agree more with this quote. But finding a wine you love and one that will pair with your meals can be difficult if you don't know you way around the grapevine. Italian garden is here to help shed a little light on a few wines and foods they pair well with.
Red Wines
Lambrusco
Most popular in America during the 1970s-80s, Lambrusco is a sweet, fizzy wine with delicious, grape-like flavors. It can also be made into a variety of other tastes and textures including secco(dry) and dolce(very sweet). Lambrusco is a wonderful wine that pairs well with pork (preferably cold cuts), Italian sausages, and pizza.
Merlot
Merlot is one of the most common red wines in the market, mainly because of it's easy-to-drink qualities making it the preferred wine of choice for new wine enthusiasts. Merlot wine will often have hints of black cherry and herbal flavors. Because it goes down so easy, it can be paired with almost anything!
Pinot Noir
Pinot Noir is a very rare wine because of it's difficulty to cultivate and because of this, it is often known as a more noble and elegant wine. The flavors present in Pinot Noir are red fruits, oak and more complex flavors like chocolate and tobacco. Noir pairs fantastically with veal scallopini and chicken dishes.
White Wines
Chardonnay
Chardonnay is a white grape wine that originated in Burgundy, France. It is typically more wide-bodied than other types of wines, and has a citrus-like flavor. If the wine is fermented in oak, it can add a creamy, buttery flavor. Chardonnay pairs itself well with dishes that have chicken or fish in them, although depending on the body of the Chardonnay it can pair with richer foods.
Pinot Grigio
Pinot Grigio is definitely one of the most popular white wines today. Pinot Grigio is light-bodied, dry, and crisp and can have flavors of apple, pears and lemon. It is made from Pinot Gris grapes, which also make Pinot Gris. Despite being made from the same grape, each is capable of producing multiple different white wines. Pinot Grigio pairs well with more creamy pasta dishes, as well as dishes with tomato sauce because of it's acidity.
Sauvignon blanc
Sauvignon blanc is wine with more herbal offerings hinting at bell peppers and freshly mown grass. The stronger flavors in this wine boast of green fruits such as apples and pears, as well as more tropical flavors such as melon and mango. Sauvignon blanc pairs well with salads and shellfish such as scallops and mussels.
These are just a few wines that pair well with Italian foods and there are so many more possibilities! Italian Garden offers a variety of dishes that pair well with many different wines. We also allow customers to bring their own wine, so why not come on down? Check out our menu to figure out which dish you'd like to pair first, or find our location. Ciao for now!