3 Italian Seafood Dishes You Should Try
---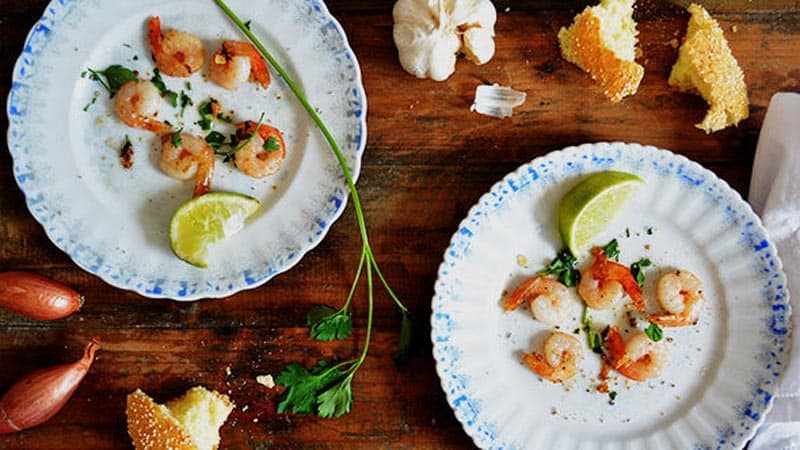 Photo credit: hallosunnymama via VisualHunt.com / CC BY-SA
With Lent underway, many people make it a point to give up something they usually enjoy, and that often results in giving up meat and poultry in favor of fish. For those not observing Lent, choosing seafood can be a healthy alternative to the usual protein sources once in a while. For these reasons, we've decided to present a few of our best seafood dishes and talk a bit about the traditions they come from.
When talking about seafood, it's important to keep sustainability in mind. For this reason, we've chosen to highlight crustaceans and other non-fish seafood, as these populations are thought to be more sustainable than fish populations. With that in mind, here are 3 Italian seafood dishes you can consider for Lent or otherwise!
Shrimp Scampi
This familiar dish gets its name from the plural of the Italian word "scampo", which can refer generally to the culinary preparation of a number of crustaceans from lobsters to shrimp and prawns. Here in America, it's usually used to refer to a specific Italian-American preparation that most of us are familiar with: shrimp dressed in a blend of garlic butter and white wine, served alone, over pasta or rice, or with bread. There are all kinds of variants within this formula, using different kinds of pastas and different ingredients in the sauce.
At Italian Garden, our shrimp scampi is served over linguini with a blend of sauteed garlic and artichoke hearts, and topped off with lemon sauce.
Shrimp and Scallops Calabrese
Hailing from the Italian region of Calabria at the very tip of the Italian "boot", this dish comes from a long regional tradition in Calabria of unique and delicious seafood preparations. The uniqueness of shrimp Calabrese lies in its sauce, which includes a mix of peppers, onions, mushrooms, white wine, and various other vegetables and spices. The seafood often has a toasted baked quality to it because of the cast iron it's traditionally cooked in.
We like to add basil and jalapenos to our shrimp and scallop Calabrese, bringing in a little bit of Central Texas flare. We serve it over angel hair pasta with a white wine lemon sauce.
Shrimp Primavera
This is one of many dishes that come from the Italian-American tradition of pasta primavera, which simply refers to pasta combined with fresh vegetables. Named after the Italian word for spring, this preparation style was actually invented by American chefs in New York City in the 1970s and gets its fame from the New York restaurant Le Cirque. It's a versatile and open-ended dish that lets the chef's artistic vision shine through.
Our particular Shrimp Primavera is sauteed with garlic and olive oil and served with different vegetables depending on the season—they have to be as fresh as possible in a pasta primavera recipe. We're proud to say that this dish made it onto our low carb and fat menu, so it's an all-around healthy and delicious choice.
Whether you chose to give up meat and poultry for Lent or just want a healthy alternative to your usual meat choices, fish and other seafood can be a tasty choice, and choosing to go with non-fish seafood can be a more sustainable practice in the long run. These dishes offer some unique Italian flavors, and they're all available here in San Marcos at Italian Garden. Come by to try some out!